Standard Drugs of Abuse Urine Test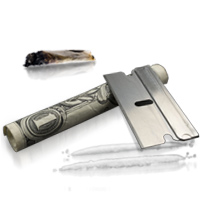 Redwood Toxicology Laboratory, Inc. (RTL) utilizes the most sophisticated, sensitive and specific equipment and technology available to screen, confirm and quantitate drugs of abuse in urine. Our methodologies provide highly accurate, legally defensible results. As with all of RTL's testing options, full customer support is provided.
RTL's objective is to help its clients detect and prevent drug and alcohol abuse. Urine testing through RTL is reliable, affordable and convenient. Turn to RTL for confidence in testing—we'll find out.
Our professional toxicologists perform screening and confirmation with state-of-the-art technology and equipment. After initial screening for presumptive positives, quantitative/qualitative confirmation is performed by gas chromatography (GC), gas chromatography/mass spectrometry (GC/MS), or liquid chromatography/mass spectrometry/mass spectrometry (LC/MS/MS).
Features & Benefits
Urine screening and confirmation with fast, accurate results
Wide range of drug test panels available
Lab analysis provides confirmative evidence of use and defensible results
Fast turn around time from receipt of specimen (48 hours1 negative, 48-72 hours positive)
Toll-free customer support services with access to licensed and certified toxicologists
Numerous report options available including, web-based test management solution for all clients
View service documentation online or download Adobe PDF files to ensure you have what you need to conduct effective drug tests.
Cutoff Levels
Urine Screening Cutoff Levels
In order to determine if a urine specimen is negative or positive for drugs of abuse, all specimens are initially screened by an Specimens that yield an EIA response below the specified cutoff are reported as "none detected". Any specimen that shows an EIA response at or above the specified cutoff is considered" presumptive positive" for a particular drug or drug class. Based on your agency's account, presumptive positive specimens may be confirmed by a second method prior to reporting positive results. (See "urine confirmation methodology" below).
Screening Methodology and Cutoff Levels —Cutoff levels updated periodically.
Drugs of Abuse
Methodology
Cutoff
Amphetamines (Amphetamine/Methamphetamine)

EIA
500/1000 ng/mL
Barbiturates
EIA
200 ng/mL
Benzodiazepines
EIA
200 ng/mL
Buprenorphine
EIA
5 ng/mL
Cocaine Metabolite (Benzoylecgonine)
EIA
150/300 ng/mL
Cotinine
EIA
250 ng/mL
Dextromethorphan (DXM)
ELISA
125 ng/mL
Ecstasy (MDMA)
EIA
500 ng/mL
Ethanol
EA
0.04 gm/dL
EtG
EIA
100/500 ng/mL
LSD (Lysergic Acid Diethylamide)
ELISA
500 pg/mL
6-MAM (Heroin Metabolite)
EIA
10 ng/mL
Methadone
EIA
150 ng/mL
Methadone Metabolite
EIA
150 ng/mL
Methaqualone
EIA
300 ng/mL
Meprobamate
EIA
100 ng/mL
Opiates (Morphine and Codeine)
EIA
300 ng/mL
Oxycodone
EIA
100 ng/mL
Phencyclidine
EIA
25 ng/mL
Propoxyphene
EIA
300 ng/mL
Tramadol
EIA
200 ng/mL
THC (Cannabinoids)
EIA
20/50 ng/mL*
* Agency has the ability to choose cutoff levels indicated.
Urine Confirmation Cutoff Levels
Analytical methods of confirmation include gas chromatography (GC), gas chromatography/mass spectrometry (GC/MS) or liquid chromatography/mass spectrometry/mass spectrometry (LC/MS/MS). The subsequent confirmatory procedures are performed on a second independent portion of the original urine specimen.
Confirmation Cutoff / LOQ Levels by Procedure—Cutoff levels updated periodically.
Drug
GC-MS
LC-MS/MS
Alcohol (Ethanol)
.02 gm/dL
(GC-FID)1
Amphetamines
- Amphetamine
- Methamphetamine
- MDA
- MDEA
- MDMA


250 ng/mL
250 ng/mL
250 ng/mL
250 ng/mL
250 ng/mL
Barbiturates
- Amobarbital
- Butabarbital
- Butalbital
- Pentobarbital
- Phenobarbital
- Secobarbital

200 ng/mL
200 ng/mL
200 ng/mL
200 ng/mL
200 ng/mL
200 ng/mL
Benzodiazepines
- alpha-Hydroxyalprazolam (Alprazolam)
- 7-Aminoclonazepam (Clonazepam)
- 7-Aminoflunitrazepam (Flunitrazepam)
- 2-Hydroxyethyl flurazepam (Flurazepam)
- Lorazepam
- alpha-Hydroxymidazolam (Midazolam)
- Nordiazepam
- Oxazepam
- Temazepam
- alpha-Hydroxytriazolam (Triazolam)

50 ng/mL
50 ng/mL
50 ng/mL
50 ng/mL
50 ng/mL
50 ng/mL
50 ng/mL
50 ng/mL
50 ng/mL
50 ng/mL
Buprenorphine/
Norbuprenorphine
0.5 ng/mL
Cocaine2
100 ng/mL
Cotinine
- Cotinine
- Nicotine
- Hydroxycotinine


15 ng/mL
Qualitative
Qualitative
Dextromethorphan (DXM)
50 ng/mL
EtG
100 ng/mL
EtS
25 ng/mL
Fentanyl
5 ng/mL
GHB
10 mcg/mL
Gabapentin/Pregabalin
250 ng/mL
Marijuana Metabolite (THC-COOH)
5 ng/mL
Methadone/
Methadone Metabolite (EDDP)
100 ng/mL
Mitragynine
1 ng/mL
Opiates
- Total Morphine
- 6-MAM
- Hydrocodone
- Hydromorphone
- Oxycodone
- Oxymorphone
- Noroxycodone
- Codeine




100 ng/mL
5 ng/mL
100 ng/mL
100 ng/mL
50 ng/mL
50 ng/mL
50 ng/mL
100 ng/mL
Phencyclidine (PCP)
5 ng/mL
Propoxyphene
200 ng/mL
Tricyclic Antidepressants
- Amitriptyline
- Desipramine
- Imipramine
- Nortriptyline
- Maprotiline
- Doxepin

25 ng/mL
25 ng/mL
25 ng/mL
25 ng/mL
25 ng/mL
25 ng/mL
Sedative/Hypnotic Agents
- Carisoprodol
- Meprobamate
- Zolpidem
- Carboxyzolpidem




100 ng/mL
100 ng/mL
1 ng/mL
10 ng/mL

Test performed by Gas Chromatography Flame Ionization Detection.
Cocaine Metabolite, Benzoylecgonine
---
---
To learn more about routine Drugs of Abuse Urine Testing call :
800.255.2159
Excludes specimens received Saturday